We combine research-driven strategy, inventive design, and clean coding to architect change and build the best experiences for our clients' audiences.
Since 1999, we've worked with many companies of all shapes and sizes. Some of our optimization services include:
Conversion Rate Optimization
A/B Testing
Multivariate Testing
User Experience Audit
SEO Strategy
Performance Enhancements
Site Security
Accessible Design
Analytics Dashboards
Let us take a look at your overall user experience with an Experience Audit.
Your visitors should have the best experience when viewing your website. Our Experience Audit taps the expertise of our UX designers, visual designers, and takes a look at your development environment to assess the overall experience your visitors encounter.
Get Your Audit
Research & Analysis
DATA-DRIVEN DECISIONS BORN FROM IN-DEPTH RESEARCH AND ANALYSIS
Whether optimizing for user experience or Google bots, research and data analysis are at the foundation of our optimization process. We'll start by performing competitive analysis along with exhaustive market and audience research to you achieve your goals. We then collect channel specific data identify your current strengths, weaknesses, opportunities, and threats online. Our team will transform this data into two things; meaningful insights and a recommended plan of attack.
Strategy & Testing
where HIGHLY INFORMED strategy meets experimentation
Our optimization specialists craft strategies that are created to convert the right users, in the right place, and at the right time. Every story, headline, and visual element is intentionally designed based on our behavioral and analytical research. Our strategies are all-inclusive and often contain recommendations from a content strategy, SEO, UX, and performance point of view. We'll then validate these recommendations based on analytical tracking and user experimentation (A/B Testing, Heatmapping, User Testing, etc.).
Implementation
Taking action on our winning strategies
Our optimization strategies are designed to reach your target audiences and hit your immediate business objectives. We'll not only discover new opportunities through research and experimentation, we'll also put our findings into action. As part of the implementation, we'll run our design, development, and strategy changes through an extensive quality assurance process before deployment. The work doesn't stop there either; our team will continue to monitor your site and make refinements as needed.
Refinement
ADAPTing to the ever-changing digital landscape
Users change and so should your strategies. Our team will continue to collect regular insights and develop recommendations to improve your site one step at a time. We'll work with you long-term to seek out new opportunities for optimization that are always in-line with your business goals. The road of optimization is constantly winding with technologies evolving and industries shifting. We'll make sure that your online presence adapts to these changes so that your business stays on-track and ahead of the game.
Success Story


E-Commerce Checkout Optimization
(A/B testing)(CRO)
Conversion rate increased by
4.39%
Increased revenue by
25.78%
"Since redesigning our site in early 2017, our online sales have increased by 50%, largely due to the changes Gravitate implemented. Our new website is not only beautiful, but is also providing a smooth and simple shopping experience for our customers, a complete turnaround from our previous website. I'm not sure how we did anything before working with them!"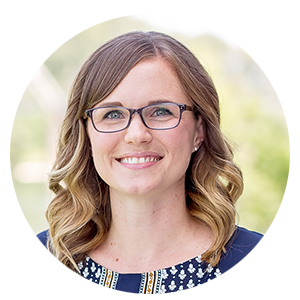 Ashley Latimer, CariFree
Our Optimization Capabilities
Website Performance
User Experience Design
Web Security
Organic & Technical SEO
Data Analysis & Insight
Site Maintenance